While some aspects of a healthy relationship are essential, there is no one-size-fits-all solution. Still, there always are a few characteristics that define a healthy relationship. Here are some of the qualities and behaviors of a healthy relationship to help you recognize if you're in one and to transform your relationship into one.
If romance books have taught us anything, it's that finding love can be the most beautiful thing in your life if you have the right person to live it with. We spend hours sifting through our dating profiles and attending parties and gatherings in the hopes of meeting the one who will make us feel like the luckiest person on the planet. We all want someone who makes it seem like the world is a lovely place despite everything.  But finding love isn't enough.   When it comes to finding a partner, the majority of people desire a happy and gratifying relationship. All relationships, however, cannot survive solely on love and are not healthy.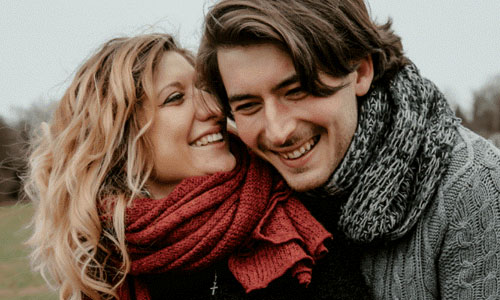 Here are eight signs that you and your companion are a good match:
1. CONFLICTS FEEL CONSTRUCTIVE, NOT DESTRUCTIVE
Conflicts in a healthy relationship feel constructive rather than destructive. When we find the person we want to spend the rest of our lives with, the last thing we want to do is spend any more time apart. When two people genuinely care about one other, they cooperate to solve issues and overcome challenges. They don't obsess over little details or become distracted by insignificant issues. They concentrate on the important things in life, which helps them weather the storms that come with being in a relationship.
2. YOUR GROWTH IS CELEBRATED, NOT CRITICIZED
In a healthy relationship, your partner's growth and development is celebrated, not criticized. You congratulate your partner on their achievements, ambitions, and achievements. You congratulate them on their achievements in life, work, and relationships. Allowing our partners to grow, be real, and find their own path in life is the best gift we can give each other. Our relationships become one-sided and often disastrous when we fail to view our partner as an individual, a person, and the creator of his or her life.
3. YOU AGREE TO DISAGREE ON CERTAIN SITUATIONS
You learn to handle differences without being scared to disagree, rather than always agreeing on everything. You learn to disagree without being aggressive, ultimately resulting in a happier and stronger connection. You learn to compromise as a pair, which brings you closer together. You realize that, while you can't always agree on everything, resolving to differ on certain subjects is a better way to make sure your relationship survives than insisting on being right and your companion being wrong.
4. YOU ARE YOURSELF WHEN YOU ARE WITH THEM
You feel at ease being yourself around your partner in a healthy relationship. You don't feel compelled to be anyone else. You're who you are, good, bad, and ugly, and your partner accepts you for who you are. You're not perfect, but your partner accepts you for who you are, flaws and all. Your partner treats you in the manner in which you desire to be treated. You don't expect them to change who they are, and they don't expect you to change who you are.
5. YOUR BOUNDARIES ARE HONORED AND RESPECTED
When it comes to your relationship, you're more concerned with what's best for your partner than with what's best for you. You don't expect them to live according to your boundaries, and they don't expect you to live according to theirs. You each have your own unique style of acting and existing in the world, and you appreciate one another for it. You recognise that your partner's approach isn't always the best, but you don't strive to alter him or her. Your companion respects you for having your own wants and desires, and you respect your partner for having their own needs and desires.
6. TRUST IS EVERYTHING FOR A HEALTHY RELATIONSHIP
In any relationship, the most important component is trust. If you don't trust your partner, you won't be able to develop a strong relationship. The most significant
aspect that you're in a healthy relationship is that you trust your companion to be there for you when things aren't going well. You can't have a strong relationship if one partner is always shutting the other out or keeping secrets from the other. You can't have a strong relationship if one partner is constantly doubting whether or not the other loves them. The foundation of any healthy relationship is trust.
HOW EXACTLY DO YOU FIND A HEALTHY RELATIONSHIP?
Well, in reality, you don't find a healthy relationship. It is important to remember that there is no such thing as an ideal relationship. Every relationship contains a mix of both healthy and unhealthy traits. What distinguishes a positive bond is that each person recognises that these connections require effort and that each person must strive to maintain the connection and solve issues.A healthy relationship is one in which both you and your partner are pleased and in which your needs are addressed with all the love and support. As long as you and your partner are happy and content with each other, you are fortunate my friend