Social Media is the new playground for different brands to showcase their products through influencers. The Indian Influencer market has shot up unbelievably and shows no signs of slowing down.
As quoted by Amy Jo Martin, "Social Media is the ultimate equalizer. It gives a voice and a platform to anyone willing to engage."
Hundreds of companies in India are using Instagram to find top influencers with whom they may collaborate, and expand their market base. Women in India are shattering stereotypes and proving their individuality daily. It all comes down to taking the first step and making a difference. Here are a few successful female influencers who will drive you and inspire a thousand others through their journey. These influencers rightly proved the power of social media in this modern age and how we can use them to our benefit.
SOME FEMALE INFLUENCERS TO BE INFLUENCED
1. Pooja Dhingra
Pooja Dhingra is a name synonymous with breaking limits in the baking industry. She is not only a successful businesswoman, author, podcast host, and YouTube star, but she is also a prosperous entrepreneur.
The pastry chef who founded Le15 Patisserie in 2010, intending to bring French patisserie expertise to India, has grown the company into an umbrella brand that consists of patisserie locations, a retail line of products, and accessories, podcasts, cookbooks, and much more. She is rightfully known as India's "macaron queen," and has been included in Forbes India's 30 Under 30 list of achievers.
Pooja, on the other hand, is a kind, humble, cheerful, and modest lady who is eager to take on new tasks. Her most recent novel, 'Coming Home,' is another feather in her crown. Pooja's most personal and ambitious undertaking is Coming Home.
It's the culmination of all the happy experiences she had throughout the most trying year of her life when she had to close down Le15 Café due to the pandemic's uncertainty. It was then that she began baking in her kitchen and discovered joy in crafting the most basic dishes. It's a book in which she shares her life experiences, new recipes, and more to encourage and assist people in making cuisine that makes them feel at home.
2. Natasha Noel
Natasha Noel is a YouTuber from India who teaches Dance Yoga on her many social media platforms, including Instagram, Facebook, Twitter, and YouTube. She's also a professional dancer, a lifestyle blogger, and a fitness fanatic.
With every piece of material shared on her page, this fantastic shapeshifter not only contorts herself into amazing yoga positions, but she also shifts and shapes thoughts.
Follow her for a legit approach to self-love and some timely conversations on mental health as a body-positive influencer.
3. Anahita Dhondy
Anahita Dhondy is a chef-partner of SodabottleOpenerWala, a popular Bombay Irani cafe, and bar. Her career took off when she presented the finest of Parsi cuisine through SodaBottleOpenerWala, sparking a whole new trend among the country's greatest restaurant chains. She also received the 'The Young Chef' honor, the Times Food Award, and the 'Indian of the Year' title in the Hospitality Sector. Influencers like her deserve more power!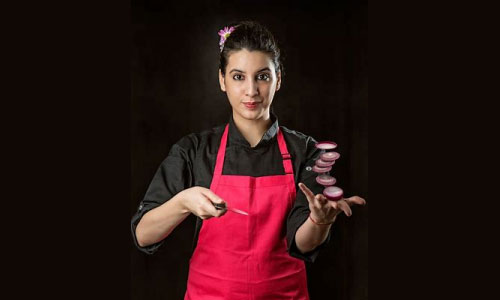 4. Tahira Kashyap
Tahira Kashyap wears several hats: she is a director, novelist, influencer, mother, and cancer survivor. Kashyap has cleared the path for Indian women to talk about breast cancer and early detection. Follow her for her upbeat outlook on life and general badassery.
5. Kavya Trehan
Kavya Trehan, an actor, influencer, singer, and songwriter, is unquestionably an inspiration to women who wish to pursue their passion. She also released her first solo single, "Underscore," last year, proving that she is a force to be reckoned with.
She also performs with MOSKO, a dance/electronic rock band. Nothing is stopping her from being the change, whether it's writing ad jingles or becoming a fashion influencer.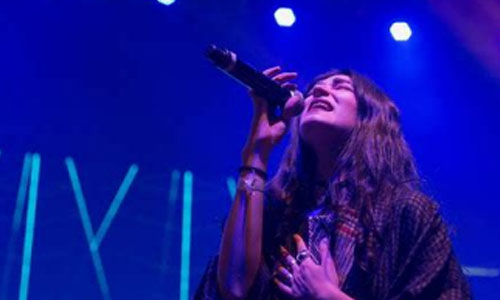 6. Dolly Singh
Dolly Singh, or "Raju ki mama," is a remarkable influencer and content producer. Her incredible sense of style and wit, help her stand out and be the best version of herself! She's made us laugh our heads off and inspired us with her on-point style for any occasion. When she's not performing, she provides us insight into her mental health, body shaming, and uploads cute videos with her parents, making her one of the most relatable and down-to-earth producers out there. Follow her on Instagram to lighten your mood instantly.
7. Shreya Jain
Despite being an engineer, Shreya Jain acquired a strong interest in fashion at a young age and wanted to make a profession out of it. "Beauty In The Third World" is the name of her beauty blog. She has also created her make-up line in collaboration with the Indian cosmetics firm YBP, which became well-known for its make-up sponges, which are popular among several beauty bloggers. She is said to be India's first beauty Influencer to establish her range of cosmetics.
8. Saru Mukherjee Sharma
Saru Mukherjee Sharma is a mother of one wonder boy, and blogs about parenthood, self-care, fitness, make-up, and more on her Diapers and Lipsticks Instagram account. B & B Magazine named her one of the Most Influential Mom Bloggers.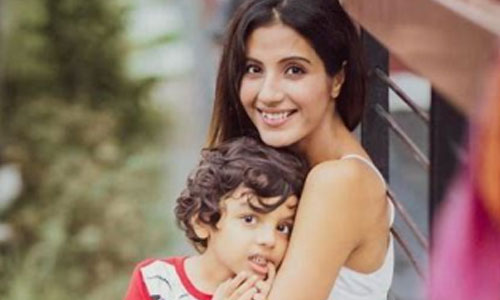 9. Aranya Johar
Aranya Johar is a co-founder of More Than Mics, a poetry night and blind poetry session curator. She even performed with Bollywood superstar Akshay Kumar, exhibiting her incredible spoken word poetry to the globe. They both attempted to convey the concept of "menstruation" (women's monthly cycle) respectfully while advertising for the Bollywood film Padman.
She is the youngest of the spoken word poets from India. Her YouTube poetry series on brown girls have become pretty popular.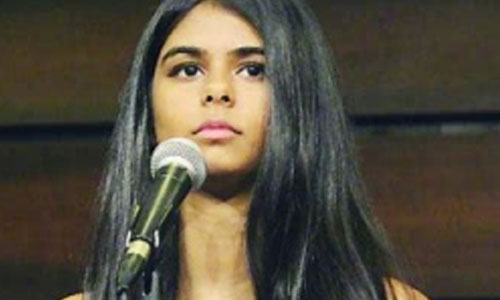 10. Aakriti Rana
Aakriti Rana is a social media influencer and travel and fashion blogger. She competed in many beauty pageants while in college and won one in 2009. She established her fashion blog, 'La Chica Loca,' in 2014 as a full-time career after deciding to make blogging her full-time work. Later, she created the 'Aakriti Rana' YouTube channel, where she posts fashion, travel, and motivational videos.
11. Komal Pandey
Komal Pandey is a model, actor, and influencer who works as a fashion blogger, YouTuber, and model. She began fashion blogging in 2012 under the moniker The College Couture.
So far, she has produced over 400 videos. For the past year and a half, she has worked as a fashion stylist for POPxo.com. She went on to launch her own YouTube channel afterward.
12. Diipa Khosla
Diipa Büller-Khosla is a social media influencer best known for her Instagram account diipa khosla. Her stylish photo blogging, which often includes personal adventure images, has helped her gain a lot of attention. She now has over 950,000 Instagram followers. Elle India named her Influencer of the Year in 2019.