Being a Woman takes a great deal nowadays, especially if you are working. With so many responsibilities to fulfill, prioritizing your fitness and health becomes even more challenging . So for you , in this blog, we have attempted to assist that large number of fantastic enduring women with their health by sharing relatively simple fitness tips they can follow even in their busy lives.
Days are gone when women were confined to their homes and kitchens. This scenario from the past is so restrictive and out-of-date that nowadays, women manage not only their homes and careers but also their total personal development. As a result of this role reversal, many women have recently become obese and have a bad exercise regimen. What women genuinely need to maintain their fitness is to recognize that this additional work necessitates greater nutrition and attention from the body.
But worrying isn't the answer; striking a balance between personal and professional life, as well as maintaining a healthy diet, is essential, if not easy.
12 fitness tips for working women.
HAVE A HEALTHY BREAKFAST
Good breakfast with plenty of fiber and glucose is essential for staying energized throughout the day. Breakfast is the most important of the three-time dinners since it should be light, powerful, and nourishing.
Choose foods that are high in fiber, protein, calcium, vitamins, and glucose since they provide energy throughout the day and meet the body's needs. To keep fit, working women should combine a nutritious diet with regular workouts. Include a variety of fresh fruits in breakfast to help you avoid sugar cravings. You may include some dried fruits in your meal in addition to fresh fruits for added energy.
Cardio and Stay active throughout the day
Simply jog /fast walk on the treadmill for 10 minutes while holding a 3-5 pound dumbbell in each hand. Which aids in the prevention of osteoporosis, heart disease, cancer, and diabetes. Exercise also develops a positive self-image, which is critical for a woman's mental well-being. As much as feasible, walk and converse hands-free, stand up for meetings, or stay standing when working if you don't have a lot of typing to do. Take a quick stroll at your lunch break, and every half hour, take a little break to move about for a minute before returning to your desk. The possibilities are there; all you have to do now is make a decision.
Stock your home with healthy snacks
Healthy snacks will come to your rescue, rather than damage your health if you tend to nibble throughout the day. So stock up on all of the nutritious snacks to avoid a variety of lifestyle disorders.
Ditch Caffeine and Sugar
Caffeine and sugar affirmation can make you feel restless, and you may find yourself too exhausted to even consider exercising out. Accepting that you're feeling lousy, go for a stroll around the office instead of relying on coffee.
Stop dieting
With working so hard, everybody deserves some slack and You don't have to give up your favorite glass of wine or a piece of chocolate cake just because you're eating healthy. Moderation is the key. Combine lean proteins, healthy fats, smart carbohydrates, and fiber in your diet.
Stay Hydrated
Enough water is necessary for your body to function properly. Keep drinking water at regular intervals to avoid becoming dehydrated.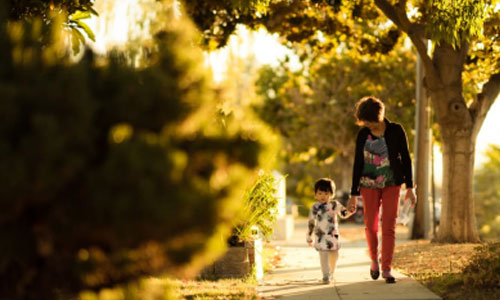 The post-lunch walk is wonderful if you need to get rid of the evening droops. During your mid-day break, take a stroll around your office to keep interested and attentive. These easy-going walks will not only keep you active, but they will also help to improve your mood.
Stress release techniques and good sexual health
The most common problem I encounter in my patients is that they have too much on their plates and are trying to manage everything. Stress has a variety of negative health effects, ranging from infertility to an increased risk of melancholy, anxiety, and heart disease. Find a stress-reduction technique that works for you and use it consistently.
Sex can help you relax and lessen your risk of chronic disease, but only if you love it. If anything is preventing you from having a satisfying sexual experience, such as dryness or discomfort, speak with your doctor to find a solution.
Take an interest in birth control
Birth control has a terrible reputation, yet studies indicate that it can help you avoid becoming pregnant before you're ready. It also lessens your risk of uterine and ovarian cancer and regulates your cycle.
Pay attention to Fertility
While many women may get pregnant in their late 30s and early 40s, a woman's fertility can start to drop as early as 32. So, if you want to start a family, talk to your doctor about possibilities like egg freezing.
Visit your doctor Once a year
If you're 21 or older, make sure you have a Pap test every three years to screen for cervical cancer. If you're between the ages of 30 and 65, you may receive a Pap test plus an HPV test every five years. And If you're
older than that, your doctor may be able to tell you that you're not a danger. Get chlamydia, gonorrhea, and syphilis testing every year if you're sexually active and at risk for STDs. Take an HIV test at least once, and if you're at risk, more regularly. Don't forget to get your yearly physical. Many additional concerns, including the possibility of infection, the necessity for contraception, and sexual complaints, should be evaluated by your doctor on an annual basis."
Get enough sleep
Sleep demands vary from person to person, but if you can't get out of bed, become tired fast, or can't concentrate, you're probably not getting enough. According to recent research, this can increase your risk of heart disease and psychological disorders.
FITNESS SHOULD BE TAKEN SERIOUSLY IN TIMES LIKE THESE
Before, a woman had no recollection of the word 'fitness' being associated with her. Her most useful exercise became raising her children and rushing from one room to the next at home to satisfy the demands of others.
Nowadays, we may notice that inside the weight-loss and fitness-maintenance system. Women frequently make blunders such as ingesting insufficient amounts of food. They are no longer exercising according to their body type and are expecting instant results.
It's critical to focus on having a well-balanced weight-loss diet that includes all of the nutrients, as well as complementing it with daily fitness routines that make working out a pleasurable activity rather than a tedious duty.