The history of India consisted of women fighters and rulers who never ceased to amaze us with their power and strength.
"Having a girl is a plus, not a minus"
Indian women are in a confluence right now, trapped between the two storms of patriarchal conservatism and the storm of liberation and self-acceptance. Fortunately, women throughout India are rising and shining brightly as beacons for others to accept themselves.
After centuries of oppression, a woman may finally be herself. In this era of individuality, gender stereotypes have no place. These great female leaders in Indian history opposed patriarchal beliefs in their unique ways, serving as role models for today's prominent women leaders.
GREAT INDIAN WOMEN WHO BROKE THE PROTOTYPE
Razia Sultan
Sultan Raziyyat-Ud-Dunya Wa Ud-Din, also known as Razia Sultan was the monarch of the Delhi Sultanate in the Indian subcontinent's northwestern corner. She was the subcontinent's first female Muslim monarch and Delhi's first female Muslim ruler.
Even though her rule was brief, From 1236 to 1240, she had a significant influence throughout her time in power and was a descendant of Qutb ud-Din Aibak, the first emperor of the Delhi Sultanate, who created the Mamluk Dynasty.
She became the first female queen in South Asia after the nobility and troops swore their devotion to her. Razia Sultan was as ruthless as any male Sultan, and she led her army to numerous victories and conquests.
Razia married Ikhtiyaruddin Altunia, her captive, who subsequently gathered an army to reclaim the kingdom. Razia Sultan was just 35 years old when she died. She broke the prototype by becoming a leader who paved the way for many female leaders in the future.
Ahilya Bai Holkar
Malhar Rao Holkar, the founder of the Holkar dynasty, died in 1766 and was succeeded by Ahilya Bai Holkar, his daughter-in-law. She was a formidable administrator who shaped Indore into a metropolis as one of India's greatest women. While neighbouring regions were rife with bloodshed, she reigned in peace and prosperity.
The various monuments she commissioned throughout her reign reflect her love for art and religion. Her kindness did not stop at the Holkar boundary. She established Dharamshala throughout India. After reigning for over 30 years, The Malwa kingdom's queen died on August 13, 1795.
Rani Lakshmibai
Rani Lakshmibai, a brave queen of Jhansi, was born on November 19, 1828. (presently located in the Jhansi district in Uttar Pradesh). When her husband died in 1853, the young bride found herself unexpectedly in charge. Despite the state of women in India in the nineteenth century, she showed capabilities of ruling a kingdom and was well-liked by both nobles and commoners.
She was given the name Lakshmibai after the Goddess Lakshmi of the Indian Pantheon, as one of the most prominent Indian female liberation fighters. She not only governed but also fought back when the British threatened Jhansi during the 1857 insurrection.
When Jhansi came under British fire, she mounted her horse and bolted, her son Damodar tethered on her back. Her appeal to protect Gwalior from a British onslaught was ignored for years.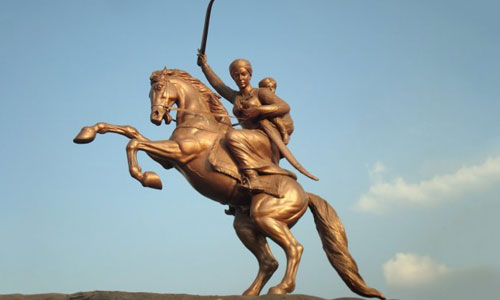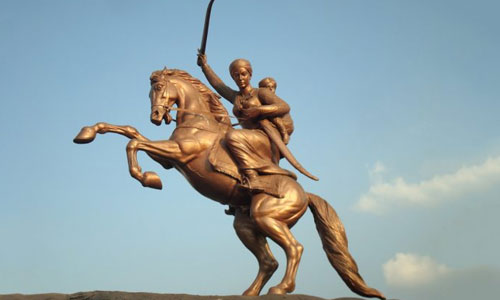 Savitribai Phule
Savitribai Jyotirao Phule, born on 3rd January 1831 is primarily known as a poet and social activist. She was India's first female teacher. Her 12-year-old husband Jyotirao was inspired to teach her to read and write in a time when women were not allowed to study because she had a strong desire to learn.
She was a key figure in the battle for women's rights in India during the British colonial period, and she is sometimes referred to as "one of the first-generation contemporary Indian feminists."
Jyotirao founded a girls' school in 1948, and Savitri, then 17, discovered her passion as a teacher. The pair were assaulted with dirt, spit, and stones for empowering women, but they never let it stop them from following their dreams.
She was one of India's earliest female campaigners, fighting caste and gender injustice. She was an outspoken supporter of women's rights in India and a passionate champion for women's education and every woman in India today owes it to her. We now have the opportunity to study and pursue a job as a result of her efforts.
She will always be remembered as The Queen of Jhansi, one of the most renowned queens in Indian history and one of India's most adored female independence and independent warriors.
Vijaya Lakshmi Pandit
On August 18, 1900, Vijaya Lakshmi Pandit was born in Allahabad, United Provinces (later Uttar Pradesh), and was given the name Swarup Kumari ("Beautiful Princess") Nehru.
Pandit's career as a diplomat and politician was marked by several achievements. She was the first Indian woman to be appointed to the Cabinet and the first woman in the world to serve as an ambassador to three nations, serving in Moscow, London, and Washington, D.C. However, she made history as the first woman and Asian to be elected President of the United Nations General Assembly.
She died on December 1, 1990, in Dehra Dun, India. President Ramaswami Venkataraman praised Pandit as a "genius" on the occasion of her death "a brilliant strand in the fabric of India's battle for independence Mrs. Pandit was a valuable addition to the national movement because of her elegance, courage, and determination."
Kamaladevi Chattopadhyay
Kamaladevi Chattopadhyay, a famous Indian social reformer and independence fighter, actress, and playwright, was born on April 3, 1903. Her enduring achievements were in the fields of Indian handicrafts, handlooms, and theatre. She also sought to improve the socioeconomic status of Indian women, pioneering the cooperative movement in the process.
She was a vital contributor to India's independence struggle and an advocate for women's equality. She was a freedom fighter, feminist, and socialist. She formed the Indian Cooperative Union after India's partition in 1947, which helped to rehabilitate over 50,000 refugees in the newly founded township of Faridabad, and has since grown to over 1.5 million people now. She established various craft museums around the country, as well as the Natya Institute of Kathak and Choreography.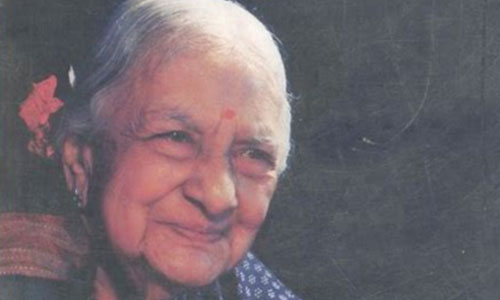 Kiran Bedi
Kiran Bedi (born on June 9th, 1949, in Amritsar, India) is an Indian social activist who was the first woman to enter the Indian Police Service (IPS) and was a driving force behind India's jail reform. She joined the IPS in 1972 and has worked as a narcotics officer, anti-terrorism expert, and administrator, among other positions.
She was the Director-General of the Bureau of Police Research and Development until she voluntarily retired from the service in 2007. She was named Lieutenant Governor of Puducherry from May 8th, 2016 to February 16th, 2021. She founded the Navjyoti India Foundation (NIF) in 1984 to assist drug users in their recovery and rehabilitation, but it has since grown to address illiteracy and women's empowerment concerns. In 1994, she established the India Vision Foundation, which seeks to reform police and jails, empower women, and revitalize rural regions in India.
Irom Chanu Sharmila
Irom Chanu Sharmila, born on 14 March 1972, commonly known as the "Iron Lady of Manipur," ended her 16-year hunger strike on March 14th, 2016. She had been fasting since she was 28 years old in protest of the Armed Forces Special Powers Act (AFSPA), which allows the military to use unrestricted force in "disturbed" areas of India to quell uprisings.
Sharmila was arrested for "attempted suicide," imprisoned in a hospital, and fed through a nasal tube after she began her hunger strike.
After realizing that her hunger strike was not producing the results she desired, Sharmila stopped her fast and decided to pursue a career in politics. Her enthusiasm and tenacity have earned her a place among India's most powerful women.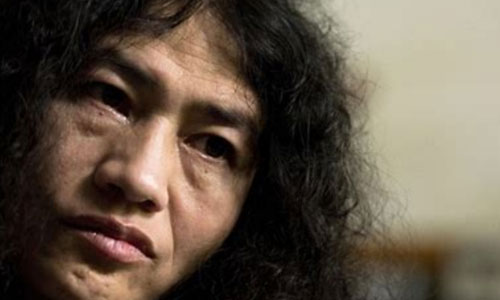 These prominent women in Indian history are strong not just because of their impact, but also because of how they led from the front and used their authority wisely and responsibly for the greater good. They got exposed to conditions and circumstances that only a few of India's outstanding female characters have ever had to face.
Many of these notable female leaders' efforts and achievements in Indian history have gone unnoticed. It is up to us to keep the battle going by honoring and sharing the stories of these remarkable Indian women's involvement in Indian history.