Pregnancy is undoubtedly an overwhelming yet beautiful roller coaster ride for every woman. You'll have a lot of questions about how to care for yourself and your baby during the following nine months, especially if this is your first time. So, here we've put together a collection of frequently asked questions for you. 
Pregnancy is undeniably one of the most thrilling experiences a woman can have. The excitement, joy, wonder, and romance of starting a new life. Pregnancy can also be one of the most difficult times in a woman's life. They have to deal with not only the physical symptoms of pregnancy, such as nausea, vomiting, back pain, and high blood pressure but also the emotional roller coaster that comes with being pregnant. With all of the ups and downs, come dozens of new questions. We have curated a list of some interesting and commonly asked questions. Some of the most frequently asked questions, along with some appropriate responses, are listed below.
Q- Is it safe to workout when pregnant?
It's a prevalent misconception that pregnancy necessitates complete bed rest, which is certainly not true and can be unhealthy for you. It's important to stay physically active throughout pregnancy to ensure a healthy development of the baby. It's also crucial not to overstretch yourself when working out. Few workouts such as gentle pilates, swimming, and going for walks are all great ways to be active and healthy while pregnant. This keeps the baby safe while growing, reduces the risk of potential harm, and allows you to get a fantastic workout. Always follow the advice of a healthcare expert before engaging in any physical activity.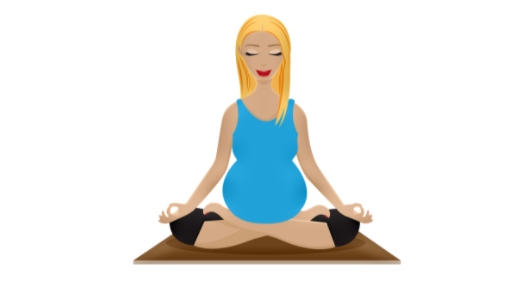 Q- What should I eat during my pregnancy?
A nutritious diet is an essential component of living a healthy lifestyle. A healthy pregnancy diet is similar to your regular diet, with the addition of 400 calories (in your later half of pregnancy). Protein, fruits and veggies, healthy fats, grains, and legumes should all be included in your diet. However, before making any major dietary changes, always consult your doctor. A nutritious diet is essential for a pregnant woman because what you eat affects both your health and the health of your baby. It also prioritizes meals abundant in nutrients such as vitamins and minerals, which aid in your baby's overall wellness. Foods such as high mercury fish, raw fish and meat, beverages high in caffeine, alcohol and other processed foods.
Q- Will my bra size change when I'm pregnant?
Pregnancy can lead to significant changes in your body, including changes in your breasts. Due to increasing levels of progesterone and estrogen, your breasts are known to grow dramatically throughout the first trimester. During pregnancy, bra sizes often increase by one letter size (for example, from H to HH), but one or two cup sizes are also normal. As your baby develops in size, your ribcage may cause your breast size to rise as well. However, your bra size may return to normal once you give birth.
Q- What role does the iPill, also known as Plan B, have in preventing pregnancy?
Emergency contraceptive pills help in delaying the egg's discharge from the ovaries or by stopping sperm from fertilizing the egg. Because of the adverse effects it exerts on your body, the morning after pill should only be taken as an emergency contraceptive and not as a routine preventative measure. These plan B pills are not as effective as regular contraception. Also, it does not protect you against sexually transmitted diseases.
Q- Is it true that orgasming at the same time guarantees pregnancy?
According to science, only the owner of the penis needs to orgasm in order to initiate pregnancy. Orgasming together, on the other hand, indicates that you have well-balanced chemistry, which increases your chances of a healthy conception. Also, even if you're thinking about conceiving, you and your spouse deserve to enjoy a good time together.
Q- What are the most common pregnancy signs?
Menstrual irregularities 
Nausea 
Vomiting 
Swollen breasts 
Increased food cravings 
Fatigue 
Mood swings 
Frequent urge to urinate 
Acne
TAKEAWAY
At first, a woman may feel a little bit anxious and unsure of what being pregnant will be like and how her life will change in the next nine months, but eventually with little care and tons of happening moments, they find that despite the challenges, being pregnant could be the most rewarding and exciting experience of their lives.