The Power of Passion -Rasmirekha Sahoo, an artist from Odisha
This is the story of a single mother of a 12-year-old, from Odisha called Rasmirekha Sahoo, an ardent artist who courageously made her way towards her passion. An economic graduate who switched several jobs after the demise of her husband, realised her potential exists in art. Having practiced art since the age of 20, Rasmirekha believes in following a  rofession that gives you satiation. She is a professional art instructor of Fevicryl and also performs other indigenous art forms of Pattachitra, Warli and Madhubani. Rasmirekha is an aspiring mother who wants to achieve  heights and create a name for herself and wants every woman to be strong-willed because 'each time a woman stands up for herself, she stands up for all women.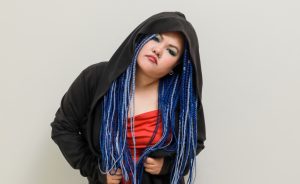 Stands part, her therapeutic art- Story of Geetanjali
This is the story of another passionate soul from Odisha, named Geetanjali. She is a self-taught artist who  specializes in Tanjore style of painting on fabric. She also share fondness for other traditional art forms and is associated with reputed brand of Fevicryl by Pidilite. Geetanjali realised her inclination towards art since her 7th standard and she is now a professional art instructor. She has taken numerous workshops for budding artists at Rajasthan studio, Rooftop App and for several other NGOs. She is an innovative artist who believes in delivering art in a sustainable way. Her skills manifest into magnificent art pieces out of scrap. She expresses gratitude towards her family members, especially her daughter who has been her pillar throughout her journey. She describes art as a form of therapy, one that gives her solace during times of chaos. It's rightly said, art is a therapy, it makes you believe,
"All the answers you need, are within you"
FOLK is her heart; be it DANCE or ART – Journey of Priyanka Mishra, an arƟst.
This is the story of another brave soul named, Priyanka Mishra, who is born and brought up in Odisha but had to leave her hometown and she now resides with her husband in Hyderabad. A trained folk arƟst, Priyanka is not only a professionally trained folk dancer but also a folk-art instructor. She shares inclinaƟon with different kinds of indigenous art forms that include, Madhubani, Kalamkari, and Warly art. AŌer she got married, she had to disconƟnue her art 0but her ever-vigorous spirit has made her follow her dream again.
Priyanka has professionally been in the field for the past 8 years, but her rigor reflects the freshness of her talent. She is trained in Sambalpuri folk dance, and she even possessed her own insƟtute back in the days before she got married. She also taught in one of the most presƟgious dance insƟtutes called UDAAN, in Odisha. She started her own YouTube channel and gave online classes, propagaƟng folk art. She is a Fevicryl art instructor and ardently believes in preserving the history of folk art. She is thankful to her family, uƩerly grateful to her late father because he was the one who drove out the folk arƟst in her and her husband who has been her pillar of support. She tells us how she manages to take out 2-3 hours to invest in her passion, create content for her YouTube channel and conduct online sessions. Priyanka is a wilful arƟst who has not only touched the hearts of thousands with her art but also with her remarkable aƫtude that conveys 'live for your dreams'. She is trying to make a difference as an independent mother in the progression of women and art. What we ought to do is boost the zeal of such arƟsts because, 'Only when we believe she could, she would!'
CHORES to CHOCOLATIER – Story of Prachi Snigdha Sahu
Journey of Prachi Snigdha Sahu, an arƟst This is the life story of a very zealous woman named Prachi Snigdha Sahu. She describes herself as an 'Engineer by educaƟon, ChocolaƟer by profession, and arƟst by passion '. She is from the very small town of Berhampur, in Odisha. She is a computer science engineer but supervises her own small-scale business as a chocolaƟer. Prachi is a self-taught arƟst from Odisha's Lanes, specializing in tradiƟonal and contemporary art like Resin. Her drive to be an art instructor has surged for 10 years now. Being a married woman who manages the household, she is a mulƟtasker, an engineer, a businesswoman, and an art instructor. Her experƟse in art forms like PaƩachitra, Madhubani, and Lippan Art, portrays her degree of passion and fondness for her interests. When asked about her inspiraƟon she iterates how her ideaƟon comes from the liƩle things she observes. "It gives me a sense of tranquillity", she says. She also gives credit to her parents and her husband who have been a constant and unbreakable support so far. She is excellent that her class not just comprises children and young women but also people in the age group of 60 to 80. Prachi is also a dynamic businesswoman who started her own brand as a chocolaƟer. She avails customized arƟsƟc chocolates for her customers, providing a whole new segment where art and chocolates combine. She is not only looking forward to expanding her career as an arƟst but also as a chocolaƟer. Prachi's story is a compeller for them because it's rightly said,
"Where there is a will, there's a way."