"The only thing certain in life is uncertainty."
Several things that happen in life are out of your control. They come without invitation and turn your life upside down. To feel prepared helps you fight the anxiety that comes with it. To make sure that such uncertain times don't destroy your financial stability, it is very important to plan your finances.
In addition to all the fun confetti and the new planner, the new year is also a good opportunity to establish large financial objectives for the coming year. It may sound tedious and boring, but this could contribute to your "new year, new me" agenda. These goals could entail paying off debt, purchasing a home, or taking a long-awaited vacation.
With market and economic uncertainty looming in 2022, it's more important than ever to get your finances in order as soon as possible. We spend our lives preparing for our next family vacation or the Goa trip with our best friends, but for that we need goals, information, organization, and compromise to successfully carry out these plans. This means extensive financial planning, so money isn't the thing stopping you when it's time to get on that plane. A five-step approach to financial planning should considerably improve your chances of producing a good financial plan.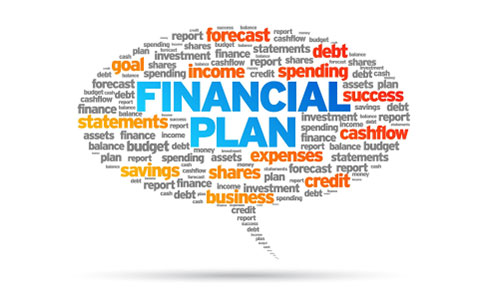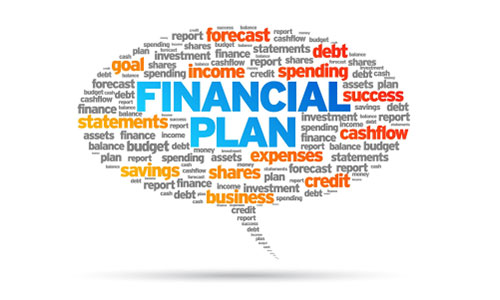 Define | Collect | Analyze | Develop | Implement
STEP 1: IDENTIFY AND AGREE ON YOUR FINANCIAL OBJECTIVES AND GOALS.
The goals and objectives will lead the financial plan, which should act as a road map for your financial future. They should have the following characteristics:
Quantifiable and attainable goals
Have a specified timeframe and be clear about what you want to accomplish.
Make a distinction between your necessities and your desires.
They should be agreed upon and documented with your financial consultant to assist you to track your progress and should also be reviewed on a regular basis to ensure that they are still updated and keep up with the changing situations.
STEP 2: GATHERING FINANCIAL AND PERSONAL INFORMATION
The effectiveness of the financial planning process will be determined by the quality and clarity of the information provided to your adviser. Your consultant will conduct a rigorous financial fact-finding process to compile all relevant financial information. This will include the following:
Income and living expenses
Liabilities and assets
Attitude, tolerance, and aptitude to take risks
STEP 3: ANALYZE YOUR PERSONAL AND FINANCIAL INFORMATION
Your financial adviser or you yourself should review the information you provided in step 2 and compile a report that accurately reflects your current financial
condition. To help you better understand your financial status and identify areas of strength and weakness, the following ratios have to be calculated:
Debt Service Ratio
Solvency Ratio
Liquidity Ratio
A psychometrically created risk tolerance questionnaire is used to measure your attitude, tolerance, and capacity for risk when it comes to financial assets. This is also examined to assess how well your assets have been allocated for investment or retirement planning.
STEP 4 – CREATE AND PRESENT THE FINANCIAL STRATEGY
The financial plan is created using the information gathered in step 2 and the analysis done in step 3. Each of the goals and objectives listed in step 1 should be addressed, and a recommendation made for each. It will include the following:
Statement of net worth (a balance sheet)
Calculation of annual consolidated tax

Annual financial flow statement (displaying surplus or deficit)
The report is given, explained, and discussed before being signed by both the customer and the consultant.
STEP 5 – FINANCIAL PLAN IMPLEMENTATION AND REVIEW
When the plan's analysis and development are finished, the adviser will detail the recommended next steps. This may entail putting in place:
A new retirement plan or investment strategy
Changing your debit servicer
Additional life insurance or serious illness coverage
Adjustments to income and expenses
The adviser may implement the recommendations or act as your coach, managing the process with you and other specialists such as accountants or investment managers. They may also be in charge of dealing with financial product providers.
Financial planning is a dynamic, ongoing process that necessitates constant oversight. The plan's actions should be reviewed on a regular basis, and the goals should be revised periodically to account for changes in income, asset values, company or family conditions.
"Being in control of your finances is a great stress reliever"
Financial planning that adheres to a well-defined and documented process has the best chance of producing beneficial outcomes. It will not guarantee financial security or prosperity, but it will provide the opportunity to pursue both, and it will need extensive research, discipline, and expertise. Now pack your bags and don't forget that sunscreen, since your finances have been taken care of, you can go chill on the beach this summer!