"Every woman's success should be an inspiration to another. We are strongest when we cheer each other on"
 – Serena Williams 
An increasing number of women are chasing their dream of being an entrepreneur due to the continued growth of the startup system in India. Other than that, many women who are still bound to the conventional homemaker role, are being empowered to think for themselves as a result of this. 
In a country like India, where most women aren't taught to dream large (especially in rural areas), some have risen higher than one might imagine in such a restrictive environment. Through their success stories, which include personal obstacles and hurdles, these wonder women are motivating other women to pursue entrepreneurship. 
As a result, India is steadily moving up the rankings in terms of a favorable startup environment combined with strong government support. Here is a list of 7 such incredible women who endeavored in their lives and continue to inspire others.
1. FALGUNI NAYYAR, FOUNDER OF NYKAA
Falguni is the founder of Nykaa.com and is well-known in India for her entrepreneurial endeavors. She took the plunge to establish Nykaa after 25 years of experience and a wildly successful career in financial services. She is an IIM Ahmedabad graduate and has developed beauty and skin-care retail empire today. Her greatest achievement in her early years was being able to establish Nykaa as a brand. It is now a go-to portal for all things related to beauty.
Business Today awarded her the "Most Powerful Businesswoman," and the Economic Times honored her with the "Woman Ahead" award. Nykaa has recently joined the unicorn club thanks to new funding from previous investor Steadview Capital of Rs 100 crore ($13 million). She is undoubtedly one of India's most well-known female entrepreneurs who you should be aware of.
2. ADITI GUPTA, CO-FOUNDER OF MENSTRUPEDIA
Aditi Gupta is one of India's successful women entrepreneurs who took it upon herself to change the myths and ignorance that surround menstruation. In 2012, she and her spouse co-founded the comic Menstropedia. She was named to Forbes India's 30 Under 30 list in 2014 for her efforts to break taboos.
Menstrupedia is now used in over 6,000 schools around the globe, benefiting over 110,000 females in 14 languages.
Aditi is an Indian social entrepreneur who aims to raise menstrual hygiene awareness. She has given Ted Talks, and her work has got covered in publications such as The Wall Street Journal, Reuters, CNBC, and the BBC.
3. KIRAN MAZUMDAR SHAW, FOUNDER OF BIOCON LIMITED
Kiran Mazumdar-Shaw is a well-known woman entrepreneur. She is the former chairman of the Indian Institute of Management, Bangalore, and the chairperson and managing director of Biocon Limited, a biotechnology business headquartered in Bangalore, India.
She is a global thought leader for Biotechnology and was named one of TIME magazine's 100 most influential persons in the world. It's everything under her watchful eye.
Kiran Mazumdar-Shaw has been selected as EY World Entrepreneur of the Year 2020, making her the third Indian and second woman in the world to receive the honor.
4. RICHA KAR, CO-FOUNDER OF ZIVAME
Richa Kar is the CEO and co-founder of Zivame, an online lingerie store. She came up with the concept while researching the lingerie retail market and discovered that women were hesitant to shop for lingerie in real outlet stores.
Furthermore, most cities with the exception of the top 10, lacked decent lingerie brands. Zivame was born out of her goal to make the entire process of buying lingerie easier and more comfortable for women of every age.
Richa has an extensive experience in branding, retailing, and operations, all of which have aided her in bettering her brand making her one of India's most successful female entrepreneurs, having revolutionized the lingerie industry.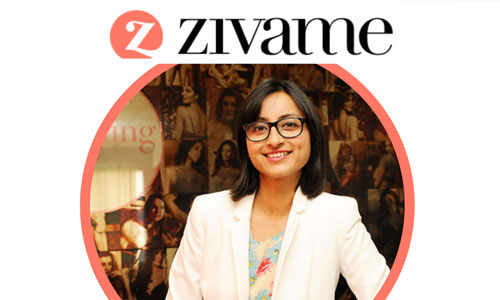 5. RITU KUMAR, FASHION DESIGNER
Ritu Kumar is a well-known fashion designer who owns the 'Ri' boutique as well as the 'Ritu Kumar' label, which is managed by her son. She has received the Padma Shri award, the L'oreal Paris Femina Women's Awards Achievement Award in 2012, and the Indira Gandhi Priyadarshini award for her contributions to the fashion business.
She started her professional journey with two modest tables and hand-block printing techniques. Her blend of historic designs with current implementations has genuinely established her in the fashion industry of the country. She is now a well-known fashion designer with a long list of accomplishments.
She is best known for her online fashion business and is considered very influential when it comes to the Indian boutique culture. Ritu is an Indian woman entrepreneur who has completely transformed the fashion sector. Top Bollywood actresses and international celebrities have worn and embraced her designs.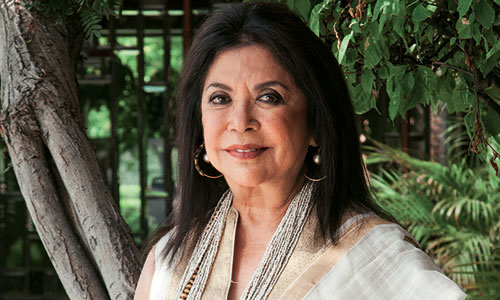 6. SHAHNAZ HUSSIAN: CEO OF SHAHNAZ HERBALS
Shahnaz is now known as the "Queen of Herbal Beauty Care," and has been honoured with the Padma Shri award in 2006 by the Government of India. She has established herself as one of India's most notable businesswomen, with operations in over 138 countries.
She completed her schooling at La Martiniere in Lucknow and married as a teenager because of which she became a mother at a very young age.
She worked as a cosmetologist and trichologist, while also caring for her family as a wife, mother, and daughter-in-law. With an investment of Rs.37,000 from her father, she opened a salon on the veranda of her Delhi residence in 1977. This is when she decided to open a herbal clinic.
She started her business in 1977 and focused on ayurvedic herbal cosmetics.
She has received numerous awards, including the National Entrepreneur India Award 2015 for Outstanding Ayurvedic Innovations from Entrepreneur Media India, FICCI, NEN, and NASSCOM, as well as the National "Woman Super Achiever" Award in Mumbai sponsored by Femina.
7. UPASANA TAKU, CO-FOUNDER MOBIKWIK
Upasana Taku and her husband Bipin Preet Singh co-founded Mobikwik. Mobikwik is a virtual wallet that connects you to a vast network of businesses and services. It allows users to digitally recharge and pay at registered locations using their app. It also has a concept called SuperCash that pays clients for using their wallets.
Upasana earned her master's degree in management science from Stanford University and established a strong fintech background while working as a senior product manager at PayPal. Even though she was already working on very large budgets, she expressed dissatisfaction in her various interviews. This prompted her to return to India and contribute to the local environment. She simply assisted the company's founder, Bipin Preet Singh, for the first six months until she gained confidence in the idea. She later became a full-time co-founder of Mobikwik.
Indian women need to take inspiration from these role models as they have not only created a source of income for themselves but have broken the age-old thought process that only men can take charge of things in their hands and become successful.