While you may be looking for the latest fashion trends, keep in mind that some essentials will always be needed in your wardrobe. A summer wardrobe should include stylish and flexible pieces that will make you feel and look beautiful wherever you go. They're the things that every summer wardrobe needs, from a plain white t-shirt to a classic maxi dress. So, if you want to raise your style game this summer, you should be mindful of them. We've put up a list to walk you through all of the must-have summer essentials so that even it-girl Serena Van der Woodsen feels impressed.
1. SHIRT DRESS
Shirt dresses are a classic piece in any wardrobe. It is a wonderful clothing choice for going to the workplace, out for evening drinks, or to your favorite cafe for breakfast. Because it's loose, trendy, and always classy, a shirt dress is a classic summer outfit. They provide for easy airflow on hot summer days while still keeping a lovely silhouette. It's a no-brainer outfit no matter how hot the weather gets.The stylish and simple style will keep you feeling cool while also making you look effortlessly elegant.
2. WHITE PANTS
In the summer, there's something so refreshing and stylish about wearing white. White pants are a fresh hint to breezy weather and easygoing days, and they may be really stylish. So, instead of wearing your regular black pants this summer, go for white. Whether you choose straight, flared, wide-leg, cropped, or denim-style pants, white can be a truly fashionable option.
3. BOYFRIEND JEANS
While skinny jeans are an essential for the winter, boyfriend jeans are a summer must-have. These relaxed pants radiate the ideal summer vibe: casual, comfortable, and oh-so-cool.They're really comfy and go well with both casual and semi-formal outfits. The true paradox is that the style is messy and uncomfortable, yet when you finish it off with a sleek black blazer or slim-fit leather jacket, you instantly acquire a super glamor touch, making you look like a true fashionista. Just keep in mind that summertime blues are preferable to dark, wintery blacks.
4. DENIM SHORTS
Denim shorts are a tried-and-true summer favorite, striking the perfect balance between comfortable and stylish: They have the same relaxed feel of your beloved straight-leg denim, but with the added benefit of keeping you cool and breezy when it's hot outside. Not to mention the unlimited styling possibilities of denim shorts, whether you pair dark-wash Bermudas with a baby tee and cowboy boots for a girls-only brunch date or baggy cutoffs with a casual button-down and suede clogs for a farmers market haul. They are an excellent choice if you feel like flaunting your legs in the summer.
5. WHITE SHIRT
Another flexible summer staple is a white button-up shirt. It gives a casual yet elegant look, perfect for summer. A simple white shirt is one of the most versatile pieces in your wardrobe. The transeasonal beauty is not only wearable all year, but it can also take you from a morning at the beach to a boardroom meeting. It looks well with jeans, shorts, skirts, and dresses. The style is ideal for boosting the appearance of your radiant summer tan as well as adding a bit of polish to casual clothing.
6. MIDI SKIRT
Forget the mini, the midi is the new summer skirt staple. The style is not only fashionable and attractive, but it is also ideal for keeping you cool and comfortable. The midi skirt is a wardrobe essential that is ideal for both comfy and stylish outfits. The midi pencil skirt is perfect for a work casual look, also the classic midi style is wonderful for a lovely day out. For a fun dinner date, choose gorgeous heeled sandals, boots for a bold fashion statement, sneakers for errands, or attractive flats to explore the city.
7. MAXI DRESS
Clothes that are too tight and confining can be a nightmare when the weather is hot. It's no surprise that the maxi dress is a popular summer style. The maxi dress embodies the perfect balance of comfort and style. It's generally long and flowy, giving it a cool, casual vibe that may be worn to work, school, or family gatherings. Match them with your shoes and choose from florals, patterns, or solids. The maxi is everything you need to beat the summer heat in style: long, billowy, and airy.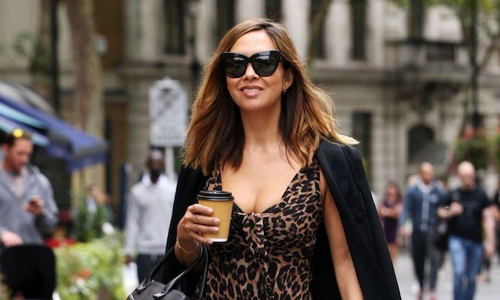 8. JUMPSUITS
Jumpsuits are perfect for summer days and nights since they are stunning and easy to style. Jumpsuits are constructed with long pant legs and can come with short or long sleeves and belts, whilst rompers are made with shorts or skirts on the bottom. Take your look to the next level with a stunning jumpsuit.

So… Start with the essentials while putting together a summer wardrobe.Don't be afraid to experiment with new trends and vivid colors and patterns, but keep in mind that simple classics will serve as the backbone of your wardrobe