Fashion accessories are designed to accentuate the wearer's outfit in a great way. They are intended to complete and complement your overall look. People are supposed to judge you based on your shoes and watch in the first three seconds of meeting you – if that is the amount of time you have to make a good impression, that is reason enough to think hard on your accessorizing game to strike that positive impression. Accessories are used to express a person's personality, individuality, and personal preferences. Accessories draw the eye, so choose a few to enhance an outfit or highlight a trait. You may set the tone with your accessories, whether you want to dress up, dress down, or go entirely casual – just keep them all at the same level of 'dressiness'.
Women's fashion accessories come in a wide range of styles that you can mix and match with your outfit. Here are a few of the most popular options for you to consider.
1. NECKLACES
Necklaces are a statement piece of jewelry. Humans wore them as one of the first sorts of ornaments. They can be regarded as prestige and wealth symbols, as well as religious, funeral, and ceremonial purposes. Metals such as gold, silver, copper, and platinum, as well as plastic, cloth, and other materials, can be used to make this. They are one of the most important accessories for women as they instantly accentuate their face and body features.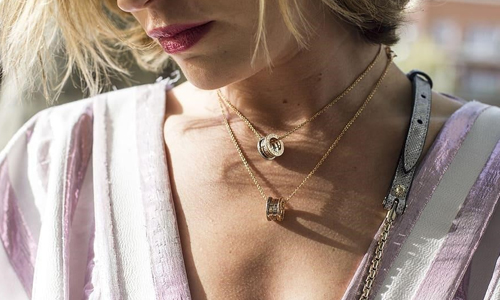 2. WATCHES
Watches can never go out of fashion. Modern watches are designed with multiple functions including the calendar, torch lights, alarms, calculators, Bluetooth, heart monitoring, radio, and more. Smartwatches can also make and receive phone calls, download apps, connect to the internet, and much more!
Watches, whether or not they are used to tell time, add so much elegance and style to an attire. Combine your watch with a stack of bracelets for a more polished look.
3. SUNGLASSES
Sunglasses are unquestionably one of the most useful accessories a woman can have. They look great with any outfit, whether you're getting ready for a date or dashing to the store. Sunglasses can also help vision during the day and protect eyes from damage caused by the sun's harmful UV rays. Find a pair that will last a long time, because you'll want these sunglasses for the rest of your life.
4. HANDBAGS
Handbags are also called purses in American English. The term "handbag" was originally referred to men's hand baggage in the early 1900s. That was the case before women's bags became popular. Handbags have developed over time and now come in a variety of styles. Purses, believe it or not, are accessories, and a beautiful purse can instantly transform your look from basic to classy. You'll want more than one purse with all the different styles available.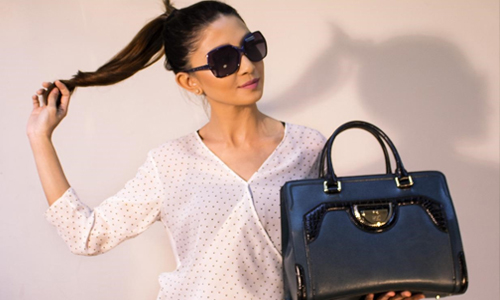 5. WAIST BELTS
Belts can be used to add structure to a variety of outfits. They're mostly worn around the waist to keep the pants from slipping down. They serve the same purpose as garters or suspenders. The majority of pants include belt loops around the waist that the belt must pass through. Purses, phone holders, key chains, camera lenses, and other items can all be attached to the belt. Look for a variety of sizes and colors that will complement your existing wardrobe.
6. SCARVES
Scarves have been worn in history from the dawn of mankind. This could be for sun protection, warmth, fashion, religion, or hygiene reasons. Fabrics such as cotton, linen, and wool are used to create them. Lightweight scarves can be worn for a variety of occasions. They can be used to dress up a simple garment or to tame your hair. Wear a stylish scarf around your neck with a collared shirt or jacket for a well-put-together look.
The significance of accessories cannot be overstated, and this is true for both men and women. Accessories are intended to improve the appearance of the clothing you wear; whether they succeed or not is determined by your personal style, the current fashion trend, and the context.